HOMEOWNER ASSOCIATION, INC

25201 U.S. HIGHWAY 27
LEESBURG, FLORIDA 34748-9099
PHONE: (352) 326-1250
FAX: (352) 326-9414
WWW.PALHOA.COM
The Plantation At Leesburg Active Adult Community Welcomes You!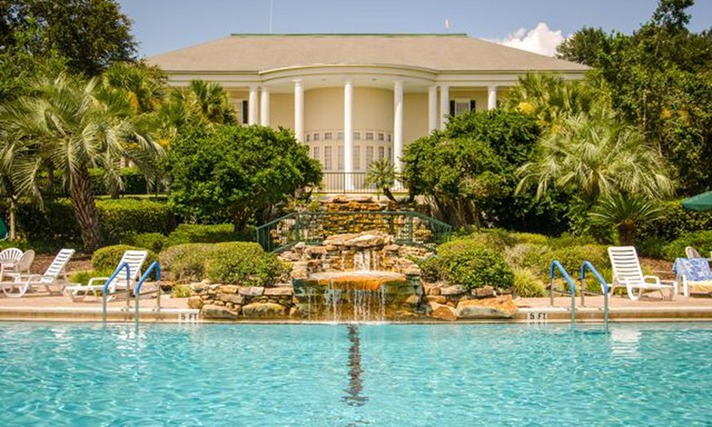 It Is Time To Enjoy The Resort Lifestyle You Deserve!
Welcome to our Homeowners Association (HOA) website! Our goal is to build a stronger community by enabling the HOA Administration, Board of Directors, and Plantation residents to connect, communicate, and coordinate shared interests. We offer a variety of resources to help you stay informed and engaged with your community, including:
Links to various resources

Topics and articles that will educate you on important issues in The Plantation

A central source for all neighborhood communication

The Plantation Times Newsletter

A calendar of Plantation community events

Information for Clubs, Groups, and Neighborhoods
We also provide classifieds such as Trading Post, Services, Homes for Rent, and Homes for Sale by Homeowners. We keep residents informed of safety concerns and events that may impact their community.
We hope you find our website helpful and informative. If you have any questions or suggestions, please do not hesitate to contact us.

CLICK HERE for questions regarding the Plantation at Leesburg HOA.
On the top right of the page click 'register'.

Put names only in the name boxes - Do not put anything except your name in the name boxes. If you add additional information... You will be required to remove it so that all names are in alphabetical order.
Use your Plantation address to register (it is used to verify you live in the community; do not add any additional addresses as this is not the Official Roster of the HOA). You MUST contact the Administration Office to provide an address (other than The Plantation) where you want Official HOA Notifications to be sent 
Once you have registered you will be able to log on

(If you are a homeowner, your membership will be approved and you will be e-mailed login information. We will verify your residency and then you will have access to areas that are for residents only. All resident information is private, password protected, and will not be shared.

Approvals are done as notifications come into the server and will only be approved Monday - Friday from 8:30 a.m. - 4:00 p.m.)

By registering on this website you agree to abide by all rules and regulations outlined in the pages dedicated to each category. The general website rules can be found under the POLICIES & REGULATIONS tab of the website. Any violation of these rules may result in removal from the website.
Please follow the instructions carefully when entering your information.
If the information does not match the instructions, you will not be able to access this site. 
To continue logging on, please remember your password.
If you haven't logged into the website in over a year, you may need to re-register.



Real Estate Transfers

To place an order for an Estoppel, visit www.estoppels.com  homepage and start by adding an address, the system will automatically provide you with a list of available addresses to choose from and select. You will be asked to verify the information and select the product(s) for your order.
If you are a Real Estate Agent, Attorney, Title Agency, Lender, or any other agency seeking documentation regarding a property at The Plantation at Leesburg, please direct your inquiries to:
[email protected] or call 352-326-1250 Ext. 1105 
[email protected] or call 352-326-1250 Ext. 1103

Realtors and New Residents: Please be sure to read or print the Official Amended HOA Documents 6-24-2021 file. These documents have become an Official part of our Governing Documents and a special assessment has been applied to all Plantation properties. Please see the Real Estate Agent/New Home Owner page for details.


Location:
Welcome to Lake County, Central Florida! Our location provides us with the advantage of rolling landscapes and inland protection from hurricanes and salt corrosion. With over two hundred square miles of lakes in Lake County, it's a boaters' and fisherman's paradise. And if you're looking for a day at the beach, Florida's beaches are just a little over an hour away from either coast.
You all find everything you need just minutes away from your doorstep, including local grocery stores, gas stations, restaurants, and downtown Leesburg. And if you're looking for fun and excitement, Orlando's shopping and attractions are within an hour's drive.
Activities:

We are thrilled to offer you a wide range of activities and amenities to make your residency as enjoyable as possible.
Our two beautiful golf courses are perfect for golf enthusiasts, while our three staffed activity centers offer over 100 activities for you to choose from. You can also take a dip in one of our three pools, work up a sweat in one of our two fitness centers, play a game of tennis, pickleball, shuffleboard, bocce, volleyball, and softball, or go fishing. And if you are feeling creative, we even have a woodworking building!
 
Let's Have An Eventful Life Together!